Posted on 24. Apr, 2013 by Mike Fieldhammer in Billiard Industry News, Tournament Reports
The event finished Sunday evening. Record turnout: approximately 165 men and 55 women showed up for the main event of bar table 8-ball.
Final results of the 9 – Ball tournament
1st Joey Gray $1,200
2nd Warren Kiamko
3rd Chip Compton
4th Jeanette Lee
Here are the 9-ball full results.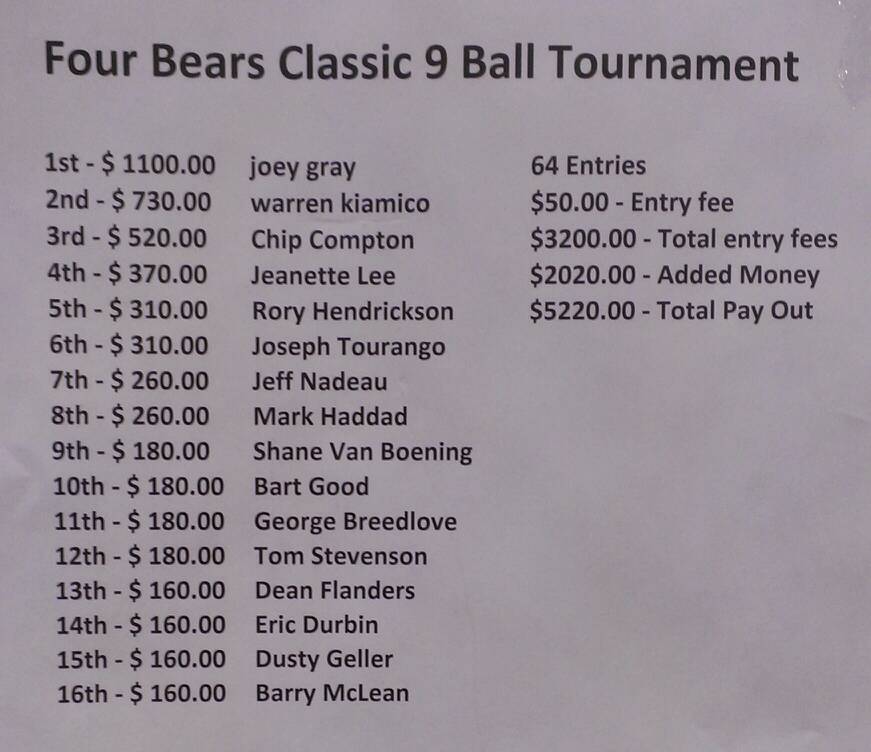 The competition really heated up when the 8-ball started. I joked that it was the new pro tour.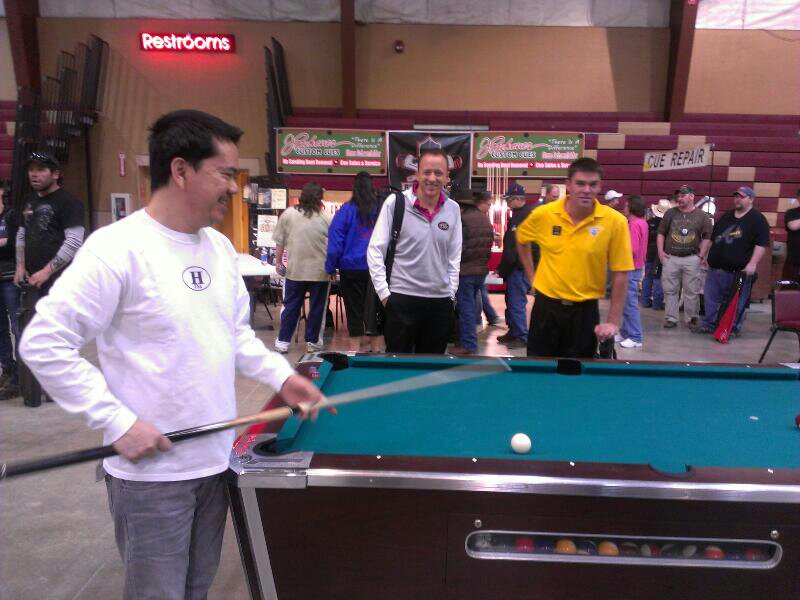 Then the player auction for the final 32 set all kinds of records.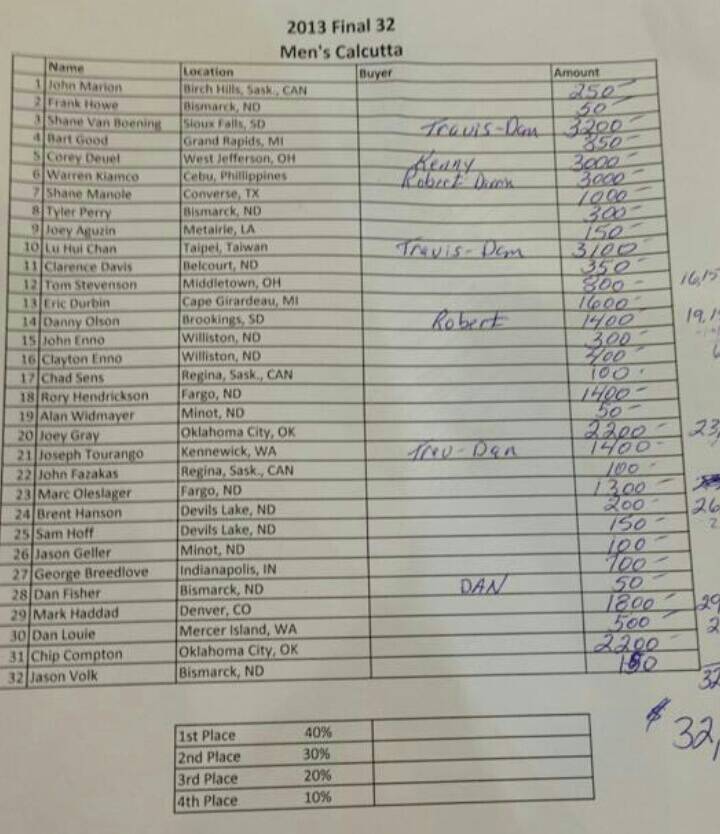 Men's Final Results:
1st Corey Deuel
2nd Lu Hui-Chan
3rd Shane Van Boening
4th Stan Tourangeau
Stay tuned for a link of the video. I've got Corey's final shot in the finals. 5-5 tied score.
Here are a few photographs I took over the weekend.