Tag Archives: 8-Ball Tournament
Posted on 24. Apr, 2013 by Mike Fieldhammer.
The event finished Sunday evening. Record turnout: approximately 165 men and 55 women showed up for the main event of bar table 8-ball.
Final results of the 9 – Ball tournament
1st Joey Gray $1,200
2nd Warren Kiamko
3rd Chip Compton
4th Jeanette Lee
Here are the 9-ball full results.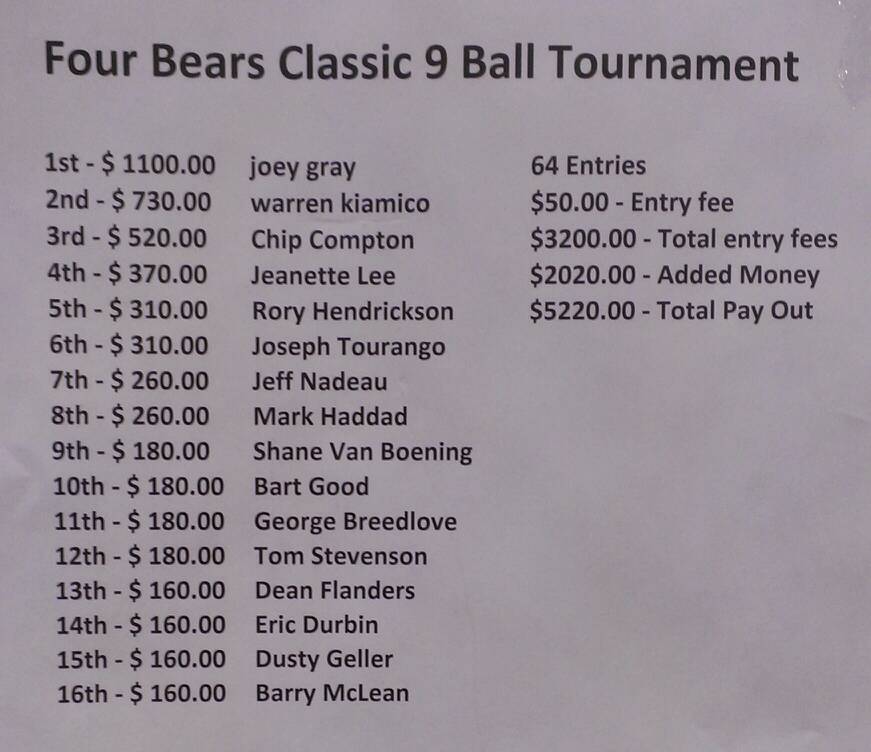 The competition really heated up when the 8-ball started. I joked that it was the new pro tour.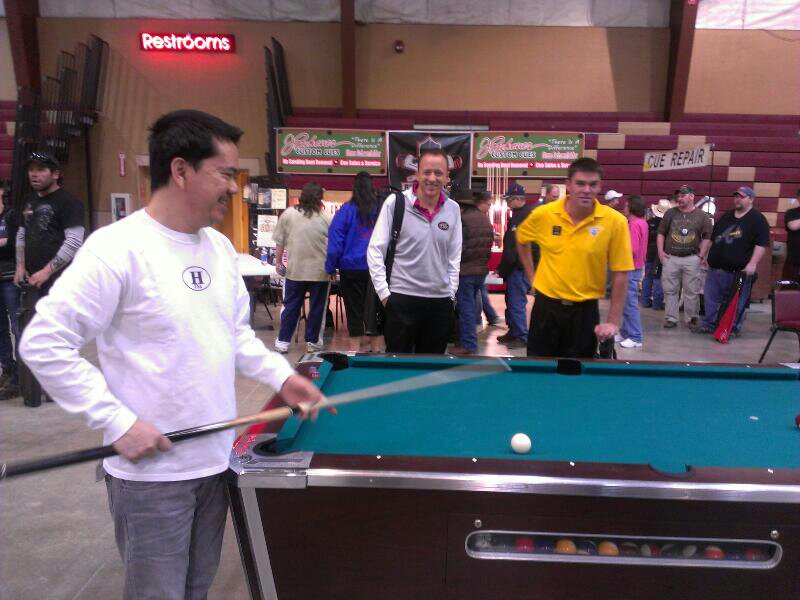 Then the player auction for the final 32 set all kinds of records.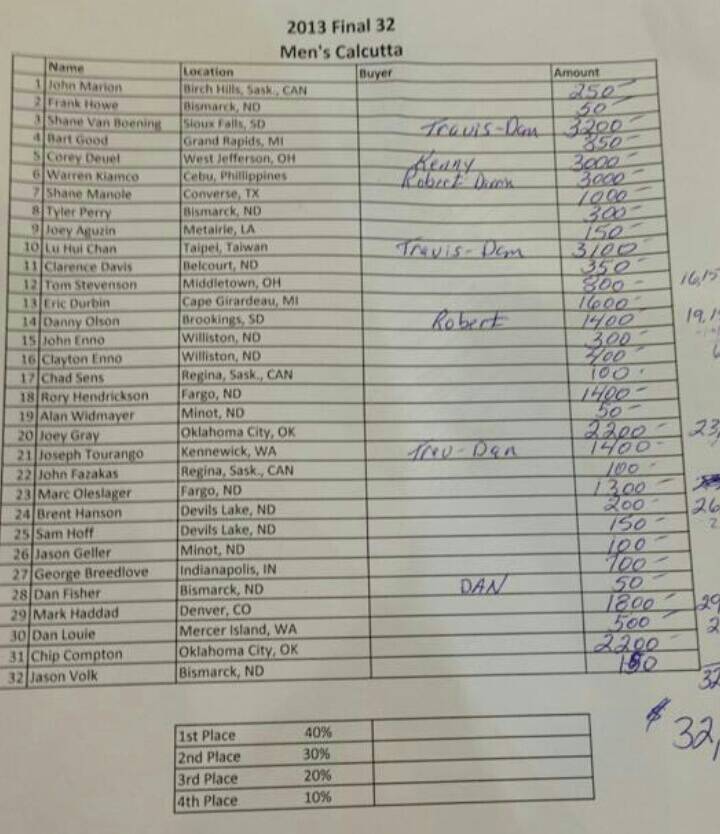 Men's Final Results:
1st Corey Deuel
2nd Lu Hui-Chan
3rd Shane Van Boening
4th Stan Tourangeau
Stay tuned for a link of the video. I've got Corey's final shot in the finals. 5-5 tied score.
Here are a few photographs I took over the weekend.
Posted on 02. Nov, 2010 by Mike Fieldhammer.
I love visiting North Dakota.  It is so much fun to visit old friends and to meet new ones in the Peace Garden State.  It may be the third least populous state, but there are so many great people.  As usual, we hit the famous Monday night 9-Ball tournament at Fargo Billiards & Gastropub on the way back home.
Here are the results from the Twelfth Annual Northern Lights Shootout.
I'll have links to my photo gallery here later today.  EDIT-  Here are some of the collection of photos from the tournament.
2010 Northern Lights Shootout
9 Ball
1.      Jesse Engel – $1000
2.      Dean Flanders – 500
3.      Stan Tourangeau – 200
4.      Ryan Solleveld – 100
5.      Brent Hanson – 50
6.      Robert Pulver – 50
9 Ball Consolation
1.      Matt Sherman – $100
2.      Mike Fieldhammer – 100
3.      Kyle Opstedal – 40
Women's
1.      Jeri Bouvette – $250
2.      Rachel Wentz – 150
3.      Lisa Hunt – 100
4.      Val Wilhelmi – 50
8 Ball
1.      Jarrod Spence – $2200
2.      Jesse Engel – 1300
3.      Stan Tourangeau – 900
4.      Felix Beardy – 600
5.      Demetrius Jelatis – 400
6.      Tom Kamanski – 400
7.      Marc Oelslager – 300
8.      Matt Sherman – 300
9.      Josh Burbul – 200
10.  Brent Donahue – 200
11.  Chad Sylvester – 200
12.  Chris Halkyard – 200
13.  Kyle Opstedal – 150
14.  Jeff Clare – 150
15.  Nathan Kleespie – 150
16.  Jon Stitch – 150
17.  Bruce Wheeler – 40
18.  Ryan Solleveld – 40
19.  Mike Frechette – 40
20.  Dave Jeffers – 40
21.  Dean Flanders – 40
22.  Tyler Perry – 40
23.  Carey Hafner – 40
24.  Cam Carter – 40
25.  George Goodburn – 30
26.  Cornell McClean – 30
27.  John Kimble – 30
28.  Richard Urbanik – 30
29.  Bruno Nadeau – 30
30.  Larry Jago – 30
31.  Mike Fieldhammer – 30
32.  Dieter Bonas – 30
8 Ball Consolation
1.      Jim Williams – $100
2.      Ryan Spence – 75
3.      Dan Fisher – 50
4.      Clive Hjon – 40
5.      Joe Cvitko – 10
6.      Ernie Barber – 10