The Rules

The Rules of Pool
The Rules. With due credit and respect to the Velominati list, I don't see any better way of duplicating 4 out of 5 of their first five rules. (Inspiration and source: http://www.velominati.com/the-rules/)
Rules may be added, deleted, or re-worded with adequate discussion and review.
Please propose additions, deletions, or clarifications as you see fit.
Rule #2. Lead by example.
Rule #3. Guide the uninitiated.
Rule #4. If you place your chalk on the table, blue side up.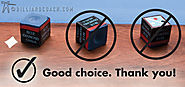 Rule #6. Competing isn't practicing. Practicing isn't competing.
If you want to improve, have a purpose every time you screw your cue together.
Rule #7. Thou shalt never steal another players cue, case, or other equipment.
Rule #8. Call fouls on yourself regardless of what is at stake.
Fess up and give ball in hand to your opponent when you know you've erred. Demonstrate that you're an honorable foe. (added "regardless of what is at stake" via TCo. Re: SVB at US Open ending his run at four in a row)
Rule #9. Matching up smart (stealing) for small stakes is encouraged.
Deceptive behavior to win large amounts is dangerous and bad for pool.
Rule #10. Post up. Always.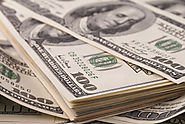 Rule #11. Don't leave 'em hanging.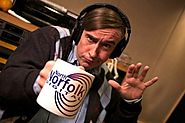 Be aware of teammates holding up a palm or fist for a hive-five or fist-bump.
Rule #12. In a tournament, be on time for your match.
Also, keep an ear out for your name when the tournament director announces matches. When the match is completed, tell the tournament director the results swiftly so he or she can call the next match on your table.
Rule #13. DON'T screw your jump cue together until it's needed. C'mon!
Rule #14. Better equipment doesn't replace skill.
AKA, you can't buy a better game. See rule #5.
Rule #15. If you are not shooting, it is best to have a seat in a chair.
Rule #16. Embrace the oxford comma.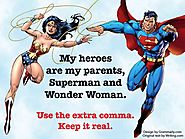 Rule #17. Celebrate your wins and share the good news, but never forget to mention a handicap was in place if applica...
Rule #18. It's called cloth, not felt.

Rule #19. Win or lose, shake hands after a match.
Or a fist bump if you are sufficiently acquainted with said opponent. Euro hand clasp also acceptable if you've matched up more than ten times. See rule 11.
Rule #20. Dress appropriately whilst competing.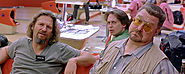 Remember that you are part of the image of pool.
Rule #21. Don't hate the playa, hate the game.
Rule #22. Never, ever allow red or black cloth to be installed on your home table.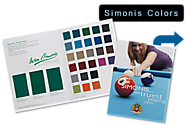 Stick to the greens and blues near the top of the Simonis catalog. Camel or tan is acceptable if divorce is the only other course of action.
Rule # 23. Treat the T.D. with respect and gratitude.
Tipping after a decent win is always appreciated.
Rule #24. Encourage all lower skilled players in a supportive and friendly manner.
Remember, you once played at that level too.
Rule #25. Learn to kick properly.
Rule #26. Treat ladies in the pool room as you'd treat your mother or sister if they were a pool player.
— with respect and courtesy.
Rule #27. Leave the pool table and surrounding area better than it was when you arrived.
You know, the campground rule.
Rule #28. Greet your opponent and introduce yourself if you don't already know him or her.
I always wish "Good luck" but "Play well" is a fine substitute for the superstitious.
Rule #29. Take care of the equipment.
Clean cloth and balls make the game easier, more predictable, and more fun for beginners. Success on the table and a good time might get them hooked on pool and grow the sport. See rule #27.
Rule #30. It's called "behind the headstring" or "balk" not "the kitchen."
Talking about the area at the head of the table behind the second set of diamonds
Rule #31. If a game is offered and accepted, at least one set must be played.
E.G. Bet proposed, bet accepted = action for at least one set even if one party realizes they've made a bad/losing bet. The exception is if the stake is non-existent. See Rule #9.
Rule #32. Support your teammates.
Everybody makes mistakes — a pat on the back or a "no worries" goes a long way toward team trust and success. See Rule #11.
Rule #33. If you can't casually move out of a shooter's line of vision during a shot, hold still ffs!
Rule #34. Do not refer to your cue as a stick.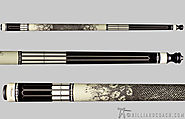 Players carry cues, dogs fetch sticks. On occasion it is acceptable to say something like, "I'm going to stop by my house to pick up my cue stick(s)." (Precision and clarity, see?)
Rule #35. Call tails, dude.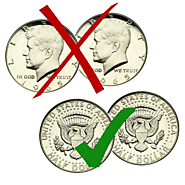 Always call tails. (It never fails)
Rule #36. During a practice set, session, or warming up with another player do not use your jump cue.
Rule #37. Friends are opponents during a match.
Push the pause button on the friendship for the duration of the match. Compete hard and you're doing both of you a favor. Subset rule: If you travel 200+ miles to a tournament with your friend/teammate, be prepared to play him or her in the first round. Unlucky draws happen. Get used to it.
Rule #38. Don't talk too much during a match.
Communicate relevant material, but save chit-chat or bad-beats for the bar afterwards.
Rule #39. If you can see the paper on the bottom of the chalk peering down through the hole, chuck it in the trash.
Rule #40. If you must wear a pool glove, don it with an apologetic and slightly embarrassed look on your face.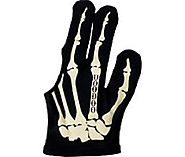 This is still preferable to talc or powder.
Rule #41. Never utter the handful of hackneyed billiard jokes we've all heard a thousand times.
Rule #42. Never practice by hitting the numbered balls with your cue tip.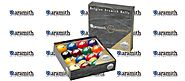 Extra chalk can cause skids. See Rule #3 and Rule #29.
Rule #43. If you have to walk by a pool table, try to time your trip between shots.
If the layout of the pool room is such that you have no choice but to walk by several tables, do it quickly, smoothly, and quietly.
Rule #44. Don appropriate footwear.
It is classy to play in slick leather soled dress shoes, but beware the dreaded "Baize Belly Flop" stretching for a shot. Sandals are also poor choices for serious play. See Rule #20. Ladies: I'm unable/unwise to advise you.
Rule #45. Learn the names of a few professionals and a few local top players.
Have some sense of history and appreciate its rich past and players of glory. They deserve some recognition and you might find inspiration in their skills, stories, and achievements.
Rule #46. Play a much better player with no spot occasionally.
Do this to see where you really stand and to be inspired to push yourself to the next level.
Rule #47. Sharking is distracting your opponent and frowned upon, not hustling.
Examples are moving or making noise during the opponent's shot.
Rule #48. Win with skill on the table, not dubious tactics off the table.
For example, don't argue needlessly, invoke obscure rules that aren't in the spirit of the game, or manipulating the scoring mechanism.