Posted on 15. Jun, 2011 by Mike Fieldhammer in Pool Rooms, PoolSynergy, Save Billiards, Tournament Reports

Steps to follow for a great tournament as told by our Pool Synergy writers.
In this month's edition of the Pool Synergy blogging initiative, I've asked our panel of opinionated players to tell us what they think makes for a great tournament. It is my hope that pool room owners, tournament directors, counter men and women, players, and event promoters will see this collection of ideas and incorporate them into tournaments around the world.
1. Michael Reddick explains that it's not really about the  tournament, but WHO shows up that makes it a great event. Read about it here.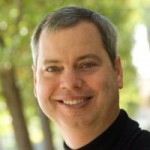 2. Gail Glazebrook, C.P.A.( Go figure!) appreciates well organized, classy tournaments that are always trying to improve. Gail is, of course, a player, but also has experience running tournaments. She's well qualified to audit a tournament from both sides of the TD desk.   Read about it here.
3. Jake Dyer takes a look back in time to one of the greatest tournaments of all time, the famous Johnston City tournaments of the 1960s. Read why these became so legendary that we're still talking about them 40-something years later  here. Read about it here.

4. Poolriah says he isn't much of a tournament player but he's got plenty to say about what makes for a great spectator experience at the event. Read about it here.
5. I like it when tournaments feature something unique, fun, or rewarding. Certain things make for a memorable tournament experience that sets one apart from another. Mike Page at Fargo Billiards & Gastropub has hit a couple of home runs. Read about it here.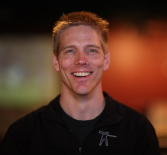 6. Melinda comes at this question from a pure player's point of view and she knows what she's talking about. She points her finger directly at the Tournament Director (TD) and tells it like it is. Read about it here.
7. Detroit Larry, who lives in San Francisco, is a first time writer on the Pool Synergy team. He writes about weekly "Hi-Tech Tournaments" he's running that have a web presence. Read about it here.
To sum up, here's the condensed list of ingredients to make a great pool tournament.
Make certain that you invite the who's who in your region to make it to the event. Get the right mix of characters in the hizzouse and you'll be sure to have an exciting atmosphere.
Class it up and make it ultra organized.
Try to create an event that will be talked about for years.
Make it a joy to attend for non-playing spectators.
Think outside the box to entice players to think fondly of the event and feel glad they made the trip.
Have a Tournament Director that helps players compete at their best and makes them want to come back again.
Leverage the web for recruiting and results.