Posted on 04. Jan, 2016 by Fieldhammer in Announcements, Equipment
I'm still on the road up in Rugby, ND at Samsara Cues. Tomorrow I'm going to film a short instructional video using this gizmo.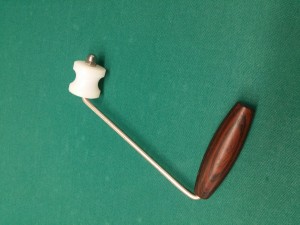 Main Forum • Re: February 1st Reminder

Happy Valentines Day to everybody.

Mike Fieldhammer
Main Forum • Re: Derby Winners

It must have equaled the racking controversies at Seco's this year. It was entertaining watching the flashlights on phones come up to make sure it was a solid rack.

rharm
Main Forum • Re: Derby Winners

Double E wrote:Bustamante got the all-around followed by Bergman for 2nd. 2 tied for third placeAny thoughts out there with Shaw calling SVB a CHEATER for his racking technique in their 9ball match?Josh filler gets my vote he was in big action all week.Thanks for the info. About the racking--- I think 9-ball is a […]

Mike Fieldhammer
Mike Fieldhammer and Billiard Coach Twitter Updates
Pages
Ads that help pay for this site.
Billiard Industry Companies and Press
Billiard Products
Cue Makers
Instructional Websites
Places I Play
Professional Player Websites
Streaming Video