Tag Archives: Billiard Congress of America (BCA)
Posted on 15. Aug, 2011 by Mike Fieldhammer.
This months Pool Synergy topic is called "Ten Things." Click here for Sammy's list of lists: http://www.pooltipjar.com/2011/08/10-things-ps-host/
Ten Favorite Photographs
I've got thousands of photographs of pool players, venues, and tournaments. My hard disk space is in the Terabyte range. It would be impossible for me to pick ten favorite photographs that I've shot, but I can pick out ten that have real meaning to me and relate a little story behind each one. Click on any photo for a better look.
1. Let's start with our own Pool Synergy hostesses for this month. Samm Vidal Claramunt played in the APA's US Amateur Championships in November of 2009 at Stroker's II in Tampa, Florida. I traveled with her to celebrate my 40th birthday. Just days before we left, I had my first ever MRI and learned of my CMC or Basil Joint Arthritis. I returned home to a letter from the IRS telling me they'd selected me for a full tax audit for the year 2008. Talk about a triple whammy of bad luck in the span of a week. The good news is I captured this fantastic action shot of the "Cherry Bomb" jacking up for a jump shot. Too bad that great big pool room recently closed. It was the perfect venue for large tournaments. I wonder, what happened to Jeanette Lee's billiard table that was set up in Stroker's II?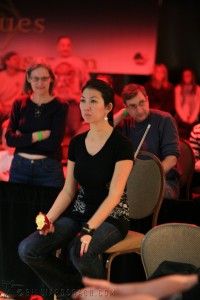 2. Speaking of "The Black Widow", Jeanette Lee is easily the most recognized and remembered professional player in my lifetime. Novice students as well as non pool playing friends and acquaintances always pull her name or moniker out of their head and ask about her. I never get sick of it. It's a good sign for our industry and a real feather in Lee's cap that she's got such marketing penetration. Pictured is Lee in the now extinct TAR Room at the Derby City Classic in 2010. This is the year she won the Louie Robert's Action Award, the title that goes to the player who is in near constant action and often gambles the most during the 10 day event. Lee has always had my respect as a serious gambler. Her nickname, drab/sexy couture, and flirty sharking during exhibitions don't impress me and in fact repulse me. The way she dresses down and gets down for the money does. I doubt there's ever been or ever will be a female player that bets as high and as often as the killer arachnid.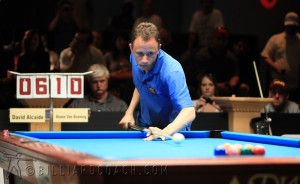 3. Shane Van Boening's devastating 10-Ball break. The South Dakota Kid has been on a wild tear for some time. I can't think of any American player who has benefitted so much by the shift to 10 ball as the tournament game of choice. His break is something to behold.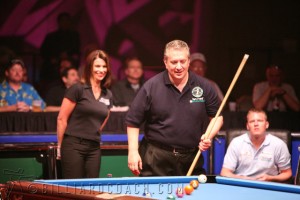 4. If you've been following my blog, you know of my maniacal obsession with snooker. I enjoy watching matches via my computer live from the UK, China, or most recently Thailand. There is some spill over to the United States. Snooker pro Tony Drago and the most famous referee in the world Michaela Tabb appeared in Las Vegas in 2009 for Barry Hearn's World Pool Masters 10-Ball event. That was pool, not snooker, but here is John Morra playing in the Can-Am Snooker event inLas Vegas in June 2009. This makes me dream of going toSheffieldand snapping pro snooker matches. Barry Hearn and Luke Riches (if you are reading this), I'd be happy to cut my teeth taking photos at a qualifier event or even just lugging cables around The Crucible.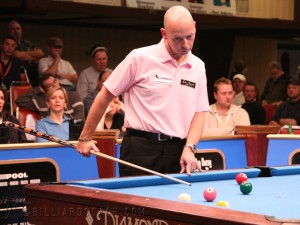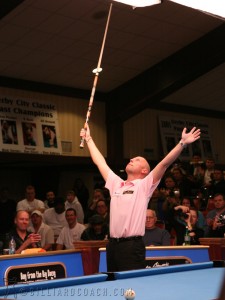 5. Ralf Souquet was just voted into the Billiard Congress of America Hall of Fame. The first European player to get in, "The Surgeon" takes the game very seriously and has played at a top level for many years. I played him in the US Open one year and led 2-1 before he reeled off ten wins in a row to retire me. Watching his focus from the point of an opponent brought new understanding to what this man can do. He's probably the most consistent players and a threat to win any tournament he enters. Also, Souquet is slightly older than me, so it gives me optimism that my game can still improve to reach a higher peak.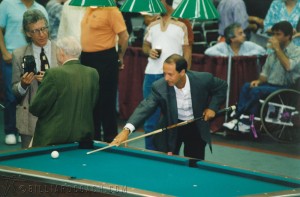 6. Sigel in 1990. This photo is special to me since it marks 21 years of photographing pro pool players. I wrote about this trade show last December.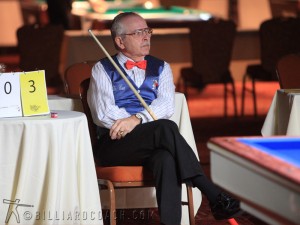 7. Tom "Dr. Cue" Rossman is as serious as he can get with his signature caricature on his vest, his $12 logo watch, and big red bow tie. He is seated in front of a Gabriel Billiard Table enjoying his real passion. An entertainer by trade—the hardest working trick shot performer, competitor, and teacher—he confessed to me that he loves competing in 3-Cushion Billiards. If he ever retired from touring with Marty "Miss Cue" Rossman, he'd probably play loads of three cushion. He's not too bad either, averaging north of .700 I suspect. I also have enjoyed 3-Cushion for over 20 years, thanks to my Bert Schrager cue purchase in '91 and my favorite billiard author Robert Byrne.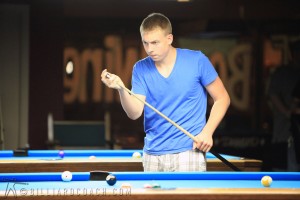 8. Jesse Engel, age 16. Gambling in a ring game with some excellent players in the fall of 2008. I love his expression that seems to say, "Look out everybody." Here he is at the same pool room in a tournament we co-produced a couple of weeks ago. We're driving out to Canton, OH for a Seminole Pro 10-Ball event next weekend.


9. FargoBilliards. Frequent blogging topic for me as I feel it is the best pool room in the country and less than 4 hours from home. This image was also my first cover shot. Billiards Digest used it in their annual architecture awards in the October 2009 issue. I've had many photos of players published in all three pool magazines, but I'm also proud of the work I did for Executive Billiards. I believe they still use this image in some of their ads.


10. Efren. What else can be said about him. If you haven't yet seen him play in person, make it your mission. I know he's been featured in Accu-Stats matches, streaming events, and ESPN telecasts. But I'm telling you, seeing what he does in person is different. I mean somehow indescribable. Sometimes I tell students the difference between me shooting in balls and Efren shooting in balls is like the difference in watching some old dude who can make 100 free throws in a row vs. watching Michael Jordan in his prime knocking down fade-away jumpers. They both count, but one is so much more beautiful than the other.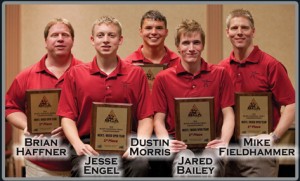 And just because my amps go to eleven, bonus photos that I'm very proud of. Two consecutive years, I've captained "Who Needs a Billiard Coach!?" to national team championships. In 2010 we won the BCAPL Open Team Championship. This year we won the VNEA International Masters Team Championship. I'll have more to write about this year's crazy event soon. It takes a while to sort out all the stories from being on the road for more than a month straight.
Cheers,
Mike Fieldhammer
Posted on 24. Dec, 2010 by Mike Fieldhammer.
A comparison of my first BCA Trade Show in 1990 and the 2010 BCA Trade Show.
By Mike Fieldhammer, Billiard Coach, LLC. Player, Instructor and Retailer.
I really got the billiard bug in college.  What a stroke of good fortune that the small private college I attended had four regulation 9-foot pool tables – two Brunswick Gold Crowns and two AMFs covered in thick green Mali cloth.  The pockets were large and the game room was voluminous.  Even with those four tables, there was still room for two classic pinball machines – High-Speed and Eight Ball Deluxe.  When I wasn't in the game room which had regular hours from 10 am to 11 pm, I was pursuing my dream in my dorm room.  I poured over the new issue of Pool and Billiard magazine each month and Billiards Digest every two months.  The latter was still bi-monthly in the early 90s. I even put new Le Pro tips on my cue every six weeks or so using the old "Lap Lathe."
One deep desire that this new obsession ignited was the need to attend the 1990 Billiard Congress of America Trade Show.  The trade show, established in 1983, was flourishing in the billiard boom caused, in part, by the 1986 film "The Color of Money."  I got a couple of industry badges for my college playing partner Elliot and me, and off we went to Louisville. We hit the road in my college sweetheart's Chevy Nova and arrived at the Bel-Air hotel late on the eve of the big show. I can tell you, it was like heaven. All, and I mean all, the heroes I'd been reading about in my dorm room were there.  I hadn't even seen many of them play on television, let alone in person.
Thinking back, I recall that there were only a small number of big names in professionals who WEREN'T there. In attendance were Mosconi, The Miz,  Hall, Sigel, Varner, Strickland, Rempe, Balukas and more Hall of Famers. Carter, Vickery, Ellin, Taylor, Butara, Hopkins, Archer, Davenport, Pierce, Howard, Martin, plus all the big names in women's pool were there. The industry was thriving. Players (sponsored or not) must have felt that it was a necessity to attend the trade show.
Exhibiting companies had booth after booth.  I cruised the aisles of the show with care not to miss a single booth.  In my few days at the convention center, I knew if I dawdled or missed a booth I wouldn't have time to track down the companies I missed. There was an occasional non-billiard industry exhibitor that I harrumphed and skipped on by, but booth after booth of interesting products occupied my time. In those days they did a big charity "Challenge the Pro" event at the trade show.  Demand was so high and time was so short, that it was luck of the draw as to whom you would play.  Elliot played Nick Varner, his hero.  Side events like this were standard at the trade show. There was also a time when they held the Hall of Fame inductions and a professional pool tournament to coincide with the BCA Trade Show.
I was hooked. Over the next 20 years, I've attended all but a handful of the trade shows.  I missed Houston and Charlotte of course, but made it to New Orleans, Nashville, Kansas City, Minneapolis, and many times to Las Vegas. These days, even the draw of Vegas doesn't pack guests into the Las Vegas Convention Center.  In July, the enormous LVCC facility hosted not only the BCA Trade Show, but also a FISHING convention.  Staying at the hotel Elvis made famous, the Las Vegas Hilton, our BCA Trade Show host hotel, was the hot spot in sin city.  Not because of all the billiard industry folks, but because of all the anglers and Elvi. Once a year, the Hilton hosts a contest of Elvis imitators. Strolling around the hotel, I couldn't have flung a fishing lure without hitting a fisherman or an Elvis. The booming billiard industry was a small fish in that pond. I spied a pool player once in a while, but I could hardly escape the others.

I stood in a cabstand line with guys from a fishing industry company just down the block from Jimmy Wetch's pool room in Minneapolis. It was the big industry event in the fishing world and they even had one closed circuit channel in the hotel rooms running fishing shows 24/7.  I suppose those early risers had to have something to watch between 5:00-8:00 a.m. when the show floor opened up.
All this activity made me mourn the double-dip recession the billiard industry is stuck in. These days at the trade show, professional players are scarce.  Those who do attend usually are those who are involved in pool in a business nature.  Think Charlie Williams, Allen Hopkins, Laura Smith, etc.  Some are heavily endorsed players like Shane Van Boening. Others are posers like Shanelle Lorraine. In any event, the traffic at the show seemed to me to be the hard core retailers, ones who've been in the business so long, they're not star-struck by pro players or don't know or care who they are.
Other than the crew from Peters Billiards, I was the only player/fan/business owner from the Twin Cities.  All of the pool room owners who used to attend the show skip it now.  Same old, same old they say. I can't blame them for skipping an expensive vacation to schmooze with their industry contacts on their own dime. I totally understand saving the money and tending to business on the home front.  It's not like they're missing out on some enormous three day wholesale sale. I'd wager every company taking orders in Vegas would honor the same summer special price for a phoned in order in the weeks following the event.
Even industry players are finding a reason not to buy an exhibitor's booth at the show.  It is easy enough to get a "Non-Exhibiting Manufacturer" or "Retailer" badge to get into the show.  A savvy person can do all the networking and business meetings they care to while wandering the aisles and meeting for coffee or a meal during the trade show.  Hot and fresh companies like Mezz, OB Cues, and Kamui Tips didn't have a booth at the show, but made their presence felt.  I'd bet everyone at the show, exhibitors and attendees all had contact with at least one of the people from these three companies.
There are great things about the BCA Trade Show even with a fraction of the excitement of my first experience 20 years earlier. This year there was the potentially game-changing announcement of the partnership with Bankshot Entertainment, Coco-Cola, and Sysco.  There were some terrific industry specific round tables.  (Although scheduling it during expo hours make it tough for exhibitors to sit in. I only made it to one session because I was manning the Samsara Cues booth.) Great information was delivered in some Q&A sessions with some very successful people willing to share their trade secrets. A buyer still gets to handle and try out new products. Face to face meetings are still so much more meaningful that email exchanges and phone calls. Business gets done at the show. It still is a necessity for companies to attend at least every other year.
I'm not ranting about this just to blow off steam, I want to present several possible solutions.  If the show was opened up to the public, I could see the BCA Trade Show returning to its former glory within a few years.  The reason exhibitors attend the show is to book business.  If players, fans, and the general public (AKA potential customers) could stroll the aisles and hob-knob with professionals and industry players, the show would grow.  Exhibitors would make more sales. More exhibitors would purchase booth space. More customers (wholesale and retail) would come because they could do more shopping.  It would snowball!
Being involved in the billiard industry for 20 years now, I can tell you that it is a small industry.  Sure, the trade show has been TRADE ONLY for 27 years.  I would also bet that EVERY SINGLE EXHIBITOR would be willing and able to hide the dealer price book under a desk and have products marked at retail cost.  Good manufacturers value their dealer network and would also be able to route on-site sales through an appropriate dealer should a sale to a customer happen.  Dealers in meetings with exhibitors would honor the secrecy of their discount in pricing and keep the costs hidden from the public.  General information about margins in the industry isn't a big secret.  Internet shoppers beat up or bypass dealers to save on sales tax or shipping anyway. Dealers who attend the trade show will no doubt be better educated to sell and support products they carry.  I can't think of a single reason not to have manufacturers, dealers, and consumers all attending the BCA Trade Show.
Encouraging pool fans to attend the trade show isn't that difficult.  Professionals draw fans and running a small 16 player invitational tournament wouldn't be too tough to orchestrate. Many instructors attend the trade show and could be harnessed to conduct pool school classes for anyone interested in learning to play better.
Even though the cost of attending and putting on the trade show is more in Las Vegas than other cities, it has proven to be the biggest draw for attendees.  There would no doubt be a flood of pool players, fans, and consumers who would jump at the chance to look behind the wizard's curtain and attend the industry only meeting at the hub of the billiard world, Las Vegas.
As a BCA Instructor for 15 years, I've had good reason to attend the trade show.  My business Billiard Coach, LLC is a retail member of the Billiard Congress of America organization.  I fully support the BCA and its present leadership, especially Ivan Lee and Rob Johnson.  With the economy and the billiard slump, they are doing a good job, but we need to breathe new life into the BCA.  How about letting customers in?  What have we got to lose? Host a 16 player pool tournament. Run the most comprehensive instructional camp in the world to teach the game.  We must do whatever we can to put potential fanatics in a position to get bit by the bug, just as I did 20 years ago at my first BCA Trade Show in Louisville, Kentucky.
Posted on 15. Dec, 2010 by Mike Fieldhammer.
PoolSynergy Gift Guide – Look into Hall of Famers
Robert Byrne is one of a select few in the Billiard Congress of America Hall of Fame under the category of Meritorious Service.  The far more common reason to be enshrined is to have a stellar career as a player.  Byrne's induction is well deserved.  He has as much to do with my lifelong love affair with the game as my grandfather who introduced me to the game.  Byrne's first instructional book called "Byrne's Standard Book of Pool and Billiards" was my most used college text book.  Checked out from the Augsburg College library so long ago, I ended up reporting it lost to justify the late fees as simply a used book purchase.
Byrne's book on the game is still my number one recommendation to players looking for bite-sized instructional gems to raise their playing I.Q. and ability.  Now with experience and knowledge of the game, I still find it hard to disagree with anything Byrne wrote in 1978.  He seems to have gone to great lengths to craft a timeless tome that would always be a reliable reference.  The book means a lot to me because it taught me hundreds of shots that I could not absorb watching more skilled players in my region.  It also showed me the complex beauty of Three-Cushion Billiards and seeded a love for that game as well as pool.
"Byrne's Standard Book of Pool and Billiards" is not my recommendation for a gift this holiday season.  It should already be in any player's library.  After all, with sales of over 400,000 copies making it the bestselling book on the game of all time, it's too much of a hanger for me to make this month's pick.
I'm a book collector.  Presently, I own over 500 books on pool, billiards, and snooker. There is one particular book that is my "Catcher in the Rye."  I have read it multiple times. Walking by any bookstore compels me to enter and browse for the title. One book gives me a thrill when I discover a used copy for sale or when I curl up on the couch and crack open its cover: Robert Byrne's "McGoorty: The Story of a Billiard Bum."
This book follows the career of Danny McGoorty, a pool hustler, a hobo, and pro caliber billiard player.  Byrne's interviews with McGoorty led to this 1972 biographical account of a life.  The book amazes me and other non-billiard playing friends alike.  I've loaned copies of the book to others with satisfying results.  Please consider tracking down this book as a gift to yourself first, then pass it along to someone special.  Reader's under 45 years old should find a glimpse into the early to mid 20th century entertaining and informative.  Players under 45 will feel like they've missed out on the golden age of pool and billiards in America.
Addendum:  If I were to suggest any videos for this holiday season, I'd look into a second Hall of Famer.  Pat Fleming of Accu-Stats is also in the BCA HOF for Meritorious Service.  No one has done as much for the preservation of pool matches through the use of videotape as Fleming.  He's amassed a gigantic catalog of matches over his videographer career.  I cannot recommend one specific match, but urge students of the game to sample a variety of DVDs.  Watch them repeatedly.  Learn from the expert commentary, then watch them again.  Mute the sound, pause them, and guess what the player will shoot next.  Use these as teaching tools and you'll begin to think like a professional.
To see the whole PoolSynergy Family of holiday recommendations, please visit Melinda's Blog.  I've been waiting for this day to start my shopping!
Posted on 14. Jul, 2010 by Mike Fieldhammer.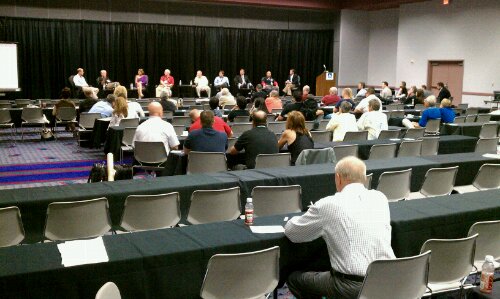 Las Vegas again. I'm launching the new Samsara line, networking, and shopping. More news soon.