Posted on 15. Aug, 2011 by Mike Fieldhammer in PoolSynergy
This months Pool Synergy topic is called "Ten Things." Click here for Sammy's list of lists: http://www.pooltipjar.com/2011/08/10-things-ps-host/
Ten Favorite Photographs
I've got thousands of photographs of pool players, venues, and tournaments. My hard disk space is in the Terabyte range. It would be impossible for me to pick ten favorite photographs that I've shot, but I can pick out ten that have real meaning to me and relate a little story behind each one. Click on any photo for a better look.
1. Let's start with our own Pool Synergy hostesses for this month. Samm Vidal Claramunt played in the APA's US Amateur Championships in November of 2009 at Stroker's II in Tampa, Florida. I traveled with her to celebrate my 40th birthday. Just days before we left, I had my first ever MRI and learned of my CMC or Basil Joint Arthritis. I returned home to a letter from the IRS telling me they'd selected me for a full tax audit for the year 2008. Talk about a triple whammy of bad luck in the span of a week. The good news is I captured this fantastic action shot of the "Cherry Bomb" jacking up for a jump shot. Too bad that great big pool room recently closed. It was the perfect venue for large tournaments. I wonder, what happened to Jeanette Lee's billiard table that was set up in Stroker's II?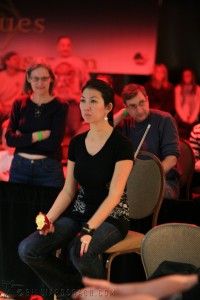 2. Speaking of "The Black Widow", Jeanette Lee is easily the most recognized and remembered professional player in my lifetime. Novice students as well as non pool playing friends and acquaintances always pull her name or moniker out of their head and ask about her. I never get sick of it. It's a good sign for our industry and a real feather in Lee's cap that she's got such marketing penetration. Pictured is Lee in the now extinct TAR Room at the Derby City Classic in 2010. This is the year she won the Louie Robert's Action Award, the title that goes to the player who is in near constant action and often gambles the most during the 10 day event. Lee has always had my respect as a serious gambler. Her nickname, drab/sexy couture, and flirty sharking during exhibitions don't impress me and in fact repulse me. The way she dresses down and gets down for the money does. I doubt there's ever been or ever will be a female player that bets as high and as often as the killer arachnid.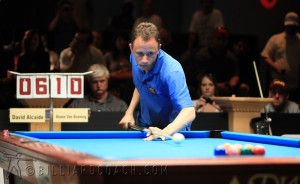 3. Shane Van Boening's devastating 10-Ball break. The South Dakota Kid has been on a wild tear for some time. I can't think of any American player who has benefitted so much by the shift to 10 ball as the tournament game of choice. His break is something to behold.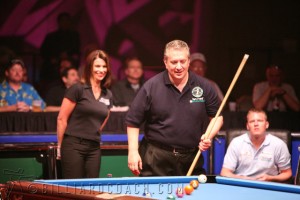 4. If you've been following my blog, you know of my maniacal obsession with snooker. I enjoy watching matches via my computer live from the UK, China, or most recently Thailand. There is some spill over to the United States. Snooker pro Tony Drago and the most famous referee in the world Michaela Tabb appeared in Las Vegas in 2009 for Barry Hearn's World Pool Masters 10-Ball event. That was pool, not snooker, but here is John Morra playing in the Can-Am Snooker event inLas Vegas in June 2009. This makes me dream of going toSheffieldand snapping pro snooker matches. Barry Hearn and Luke Riches (if you are reading this), I'd be happy to cut my teeth taking photos at a qualifier event or even just lugging cables around The Crucible.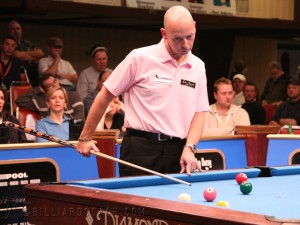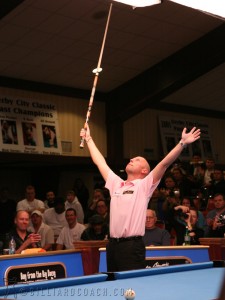 5. Ralf Souquet was just voted into the Billiard Congress of America Hall of Fame. The first European player to get in, "The Surgeon" takes the game very seriously and has played at a top level for many years. I played him in the US Open one year and led 2-1 before he reeled off ten wins in a row to retire me. Watching his focus from the point of an opponent brought new understanding to what this man can do. He's probably the most consistent players and a threat to win any tournament he enters. Also, Souquet is slightly older than me, so it gives me optimism that my game can still improve to reach a higher peak.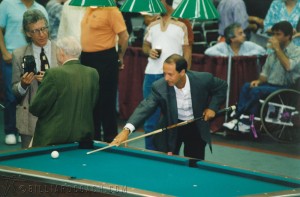 6. Sigel in 1990. This photo is special to me since it marks 21 years of photographing pro pool players. I wrote about this trade show last December.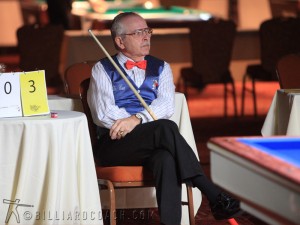 7. Tom "Dr. Cue" Rossman is as serious as he can get with his signature caricature on his vest, his $12 logo watch, and big red bow tie. He is seated in front of a Gabriel Billiard Table enjoying his real passion. An entertainer by trade—the hardest working trick shot performer, competitor, and teacher—he confessed to me that he loves competing in 3-Cushion Billiards. If he ever retired from touring with Marty "Miss Cue" Rossman, he'd probably play loads of three cushion. He's not too bad either, averaging north of .700 I suspect. I also have enjoyed 3-Cushion for over 20 years, thanks to my Bert Schrager cue purchase in '91 and my favorite billiard author Robert Byrne.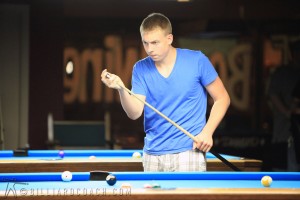 8. Jesse Engel, age 16. Gambling in a ring game with some excellent players in the fall of 2008. I love his expression that seems to say, "Look out everybody." Here he is at the same pool room in a tournament we co-produced a couple of weeks ago. We're driving out to Canton, OH for a Seminole Pro 10-Ball event next weekend.


9. FargoBilliards. Frequent blogging topic for me as I feel it is the best pool room in the country and less than 4 hours from home. This image was also my first cover shot. Billiards Digest used it in their annual architecture awards in the October 2009 issue. I've had many photos of players published in all three pool magazines, but I'm also proud of the work I did for Executive Billiards. I believe they still use this image in some of their ads.


10. Efren. What else can be said about him. If you haven't yet seen him play in person, make it your mission. I know he's been featured in Accu-Stats matches, streaming events, and ESPN telecasts. But I'm telling you, seeing what he does in person is different. I mean somehow indescribable. Sometimes I tell students the difference between me shooting in balls and Efren shooting in balls is like the difference in watching some old dude who can make 100 free throws in a row vs. watching Michael Jordan in his prime knocking down fade-away jumpers. They both count, but one is so much more beautiful than the other.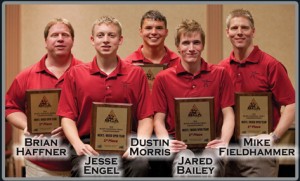 And just because my amps go to eleven, bonus photos that I'm very proud of. Two consecutive years, I've captained "Who Needs a Billiard Coach!?" to national team championships. In 2010 we won the BCAPL Open Team Championship. This year we won the VNEA International Masters Team Championship. I'll have more to write about this year's crazy event soon. It takes a while to sort out all the stories from being on the road for more than a month straight.
Cheers,
Mike Fieldhammer